Podcast: Play in new window | Download
Chris and Buggy break down as they attempt to break down Kanojo ga Flag wo Oraretara, AKA If Her Flag Breaks, AKA Gaworare in this episode of MeganeToast. They've seen this abomination 7 times between the two of them and they still haven't figured out what the plot is or how the flag system works. Or even what to use as the title of the show. Also, Buggy's a bit intoxicated throughout the entire episode, but, I mean…can you really blame him?
NOTE: There are a few jokes, comments, or terms in this episode, primarily from Buggy, that he understands some may rightly find hurtful and he no longer stands by. Listener discretion is consequently advised. The episode has remained unchanged, as we believe owning up to past mistakes instead of attempting to hide them is the more responsible course of action. There will at some point be a disclaimer added to the beginning of the episode itself to reflect this and prepare listeners.
Download (right click, save link as) | Time: 1:57:00 | YouTube link (coming soon)
Buggy: Twitter | YouTube
Chris: Twitter
Buggy's utterly nonsensical show notes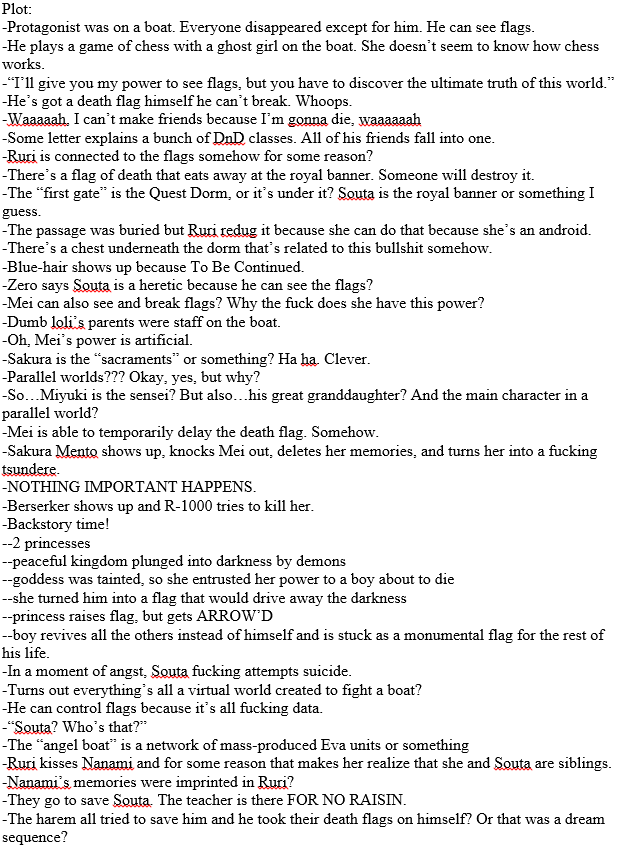 Music Used
"Raise Your Flag" – MAN WITH A MISSION
"Mall Music 4" – Dead Rising 2
"I'm on a Boat" – The Lonely Island